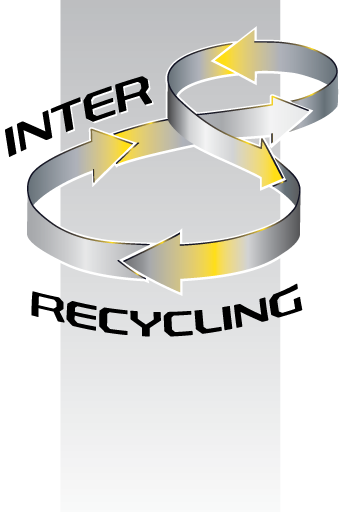 To satisfy the requirements imposed by German law, this site contains contact information in German language.
Inter Recycling GmbH
Gachenweg 16
D – 83088 Kiefersfelden
+49 8033 308 15 32
www.interrecycling.de
Geschäftsführer: Dipl-Ing. Dipl-WI-Ing. Thomas Böhme
Registergericht Traunstein HRB 21462
Finanzamt Ingolstadt Umsatzsteuernr. 124/129/31198
UID/VAT-nr.: DE812606487
Design, Concept
Homepagesystem
Open Scoure CMS System WordPress
1. Contents of the website
The contents of this website were written with due diligence and by the author's best knowledge. We can be held liable only by general laws, especially for our own contents acc. § 7 TMG (German law on tele-media) and for external contents acc. §§ 8 – 10 TMG. As a Provider of tele-media we can be held liable for external contents only once we have knowledge of a concrete infringement of law. We reserve the right to change or delete contents of this webpage which are not subject to any contractual obligation.
2. Links on external Websites
Contents of external websites on which we are linking direct or indirect (through "hyperlinks" or "deeplinks") are beyond our responsibility and are not adopted as our own content. When the links were published, we didn't have knowledge of any illegal activities or contents on these websites. Since we do not have any control on the contents of these websites, we distance ourselves from all contents of all linked websites, which were updated after the setting of the links. For all contents and especially damages, resulting of the use of the linked websites, only the provider of these linked websites can be held liable. If we receive knowledge of illegal contents on these linked websites, we will delete the according links.
3. Intellectual property rights
All content of this website, especially texts, pictures, images, graphical presentations, music, trademarks, brands and so forth, are subject to copyright laws. The use, reproduction and so on are subject to the individual rights of the respective owner of the copyright or administrator of these rights. If you want to use such content, please let us know and we will establish contact with the respective owner/administrator.
4. Google-Analytics
This website uses Google Analytics, a web analytics service provided by Google, Inc. ("Google"). Google Analytics uses "cookies", which are text files placed on your computer, to help the website analyze how users use the site. The information generated by the cookie about your use of the website will be transmitted to and stored by Google on servers in the United States .
In case IP-anonymisation is activated on this website, your IP address will be truncated within the area of Member States of the European Union or other parties to the Agreement on the European Economic Area. Only in exceptional cases the whole IP address will be first transfered to a Google server in the USA and truncated there. The IP-anonymisation is active on this website.
Google will use this information on behalf of the operator of this website for the purpose of evaluating your use of the website, compiling reports on website activity for website operators and providing them other services relating to website activity and internet usage.
The IP-address, that your Browser conveys within the scope of Google Analytics, will not be associated with any other data held by Google. You may refuse the use of cookies by selecting the appropriate settings on your browser, however please note that if you do this you may not be able to use the full functionality of this website. You can also opt-out from being tracked by Google Analytics with effect for the future by downloading and installing Google Analytics Opt-out Browser Addon for your current web browser: http://tools.google.com/dlpage/gaoptout?hl=en.
As an alternative to the browser Addon or within browsers on mobile devices, you can click this link in order to opt-out from being tracked by Google Analytics within this website in the future (the opt-out applies only for the browser in which you set it and within this domain). An opt-out cookie will be stored on your device, which means that you'll have to click this link again, if you delete your cookies.
5. Cookies
To make this site work properly, we sometimes place small data files called cookies on your device. Most big websites do this.
What are cookies?
A cookie is a small text file that a website saves on your computer or mobile device when you visit the site. It enables the website to remember your actions and preferences (such as login, language, font size and other display preferences) over a period of time, so you don't have to keep re-entering them whenever you come back to the site or browse from one page to another.
Information about cookies
To optimize our web presence, we use cookies. These are small text files stored in your computer's main memory. These cookies are deleted after you close the browser. Other cookies remain on your computer (long-term cookies) and permit its recognition on your next visit. This allows us to improve your access to our site.
You can prevent storage of cookies by choosing a "disable cookies" option in your browser settings. But this can limit the functionality of our Internet offers as a result.
Enabling cookies is not strictly necessary for the website to work but it will provide you with a better browsing experience. You can delete or block these cookies, but if you do that some features of this site may not work as intended. The cookie-related information is not used to identify you personally.
How to control cookies
You can control and/or delete cookies as you wish – for details, see AllAboutCookies.org. You can delete all cookies that are already on your computer and you can set most browsers to prevent them from being placed. If you do this, however, you may have to manually adjust some preferences every time you visit a site and some services and functionalities may not work.
6. Pictures:
Fotolia, IStockphoto, Thomas Böhme, Inter Recycling
7. More Information:
interrecycling.eu/de/kunststoffrecycling
Inter Recycling – high-quality secondary raw material!